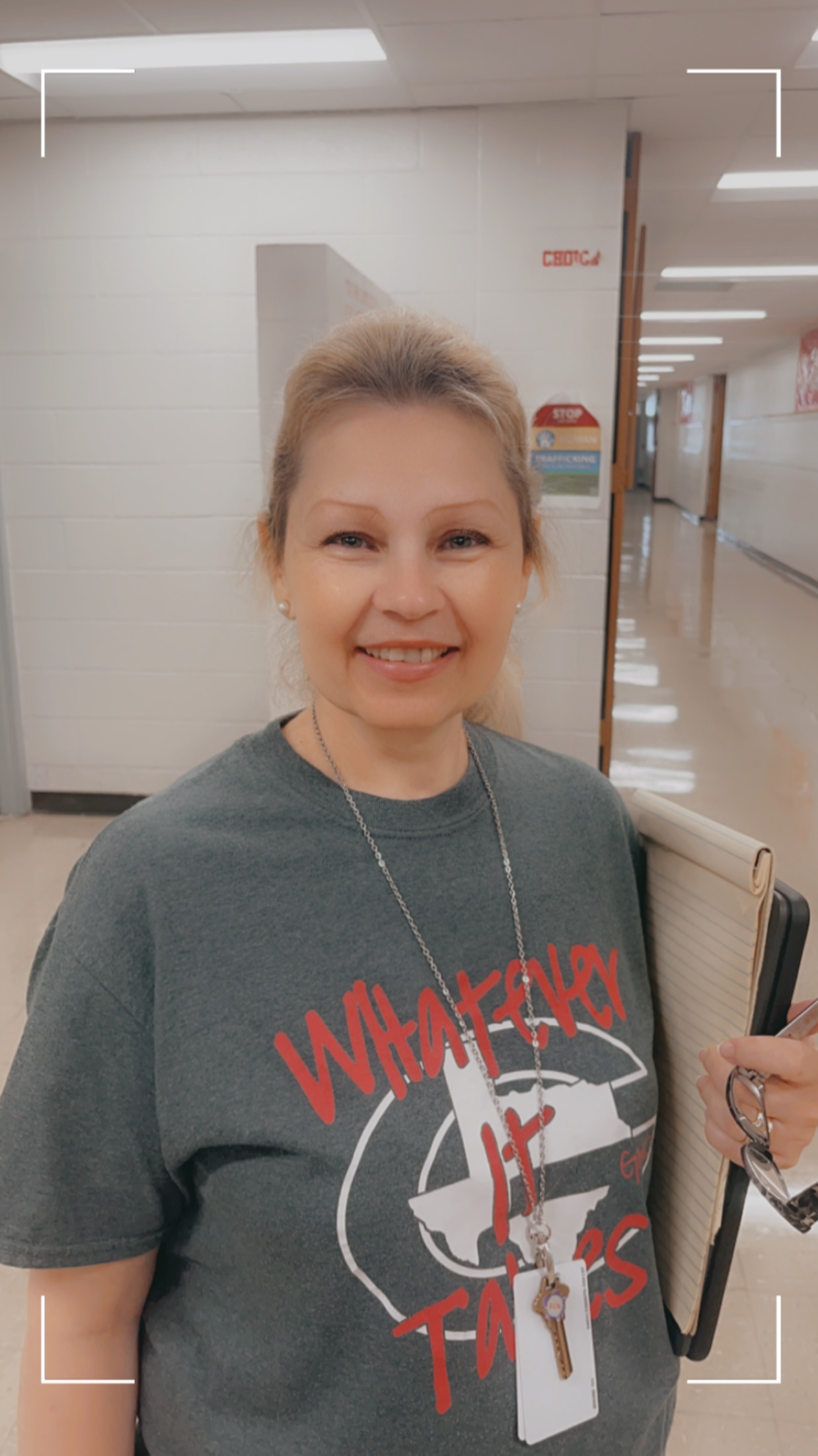 Welcome to Mrs. O'Docharty's page!
I was born and raised in Bucharest, Romania. I attended Navarro Junior College and graduated from Stephen F. Austin State University with a Bachelor of Interdisciplinary Studies Degree.
I have been teaching for 28 years, 18 of those years being in Groesbeck. My favorite part about teaching is when my students become as enthusiastic as I am about what I'm teaching.
Seven Grade is a wonderful year of learning and growing. I am looking forward to helping my students explore some fun and interesting aspects of Science.
| Time | Class | Period | | | |
| --- | --- | --- | --- | --- | --- |
| 7:55 AM - 8:45 AM | 7th Science | 1st | | | |
| 8:49 AM-9:39 AM | 7th Science | 2nd | | | |
| 9:43 AM-10:35 AM | 7th Science | 3rd | | | |
| 10:39 AM-11:29 AM | Conference | 4th | | | |
| 11:29 AM-11:59 AM | Lunch | | | | |
| 12:03 PM-12:53 PM | 7th Science | 5th | | | |
| 12:57 PM-1:47 PM | 7th Science | 6th | | | |
| 1:51 PM-2:41 PM | 7th Science | 7th | | | |
| 2:45 PM-3:35 PM | 7th Science | 8th | | | |
| | | | | | |
| | | | | | |
| | | | | | |
Google Classroom
StemScopes
First Semester
1st Nine Weeks
Introduction: Processeses for Scientific Investigations
Unit 01: Investigating Cell Structures and Functions
Unit 02: Investigating Body Systems and Homeostasis
2nd Nine Weeks
Unit 02: Investigating Body Systems and Homeostasis
Unit 03: Investigating Plant Systems and Homeostasis
Unit 04: Investigating Genetics
3rd Nine Weeks
Unit 05: Investigating Adaptations in Plants and Animals
Unit 06: Investigating the Flow of Energy
Unit 07: Investigating Organisms and Their Environments
4th Nine Weeks
Unit 07: Investigating Organisms and Their Environments
Unit 08: Investigating Factors Affecting Earth Systems
Unit 09: Investigating Characteristics of the Solar System