I wanted to remind everyone that the Big Kahuna items will be deilvered to Enge-Washington on Friday, December 8. If your child sold items from the catalog or online, you will need to pick those up between 12 pm and 5 pm on Dec. 8. We appreciate all of your support!! Mrs. Young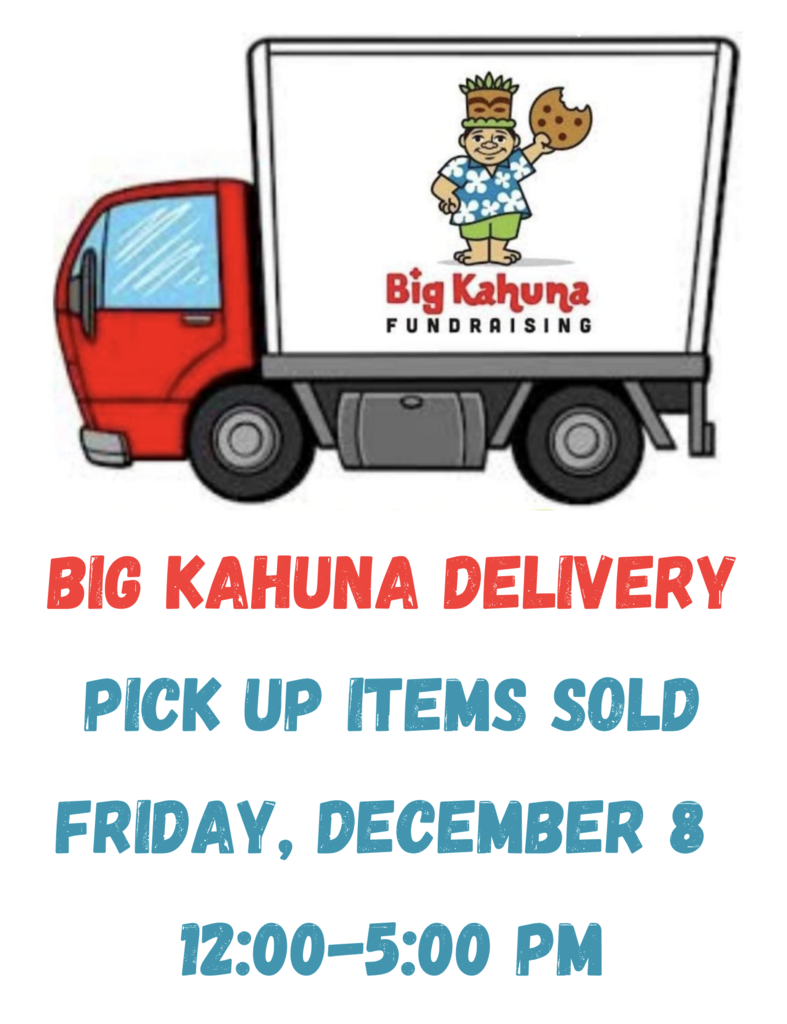 Here are the Holiday dress up days beginning on Monday, December 4. Please feel free participate in any and all days.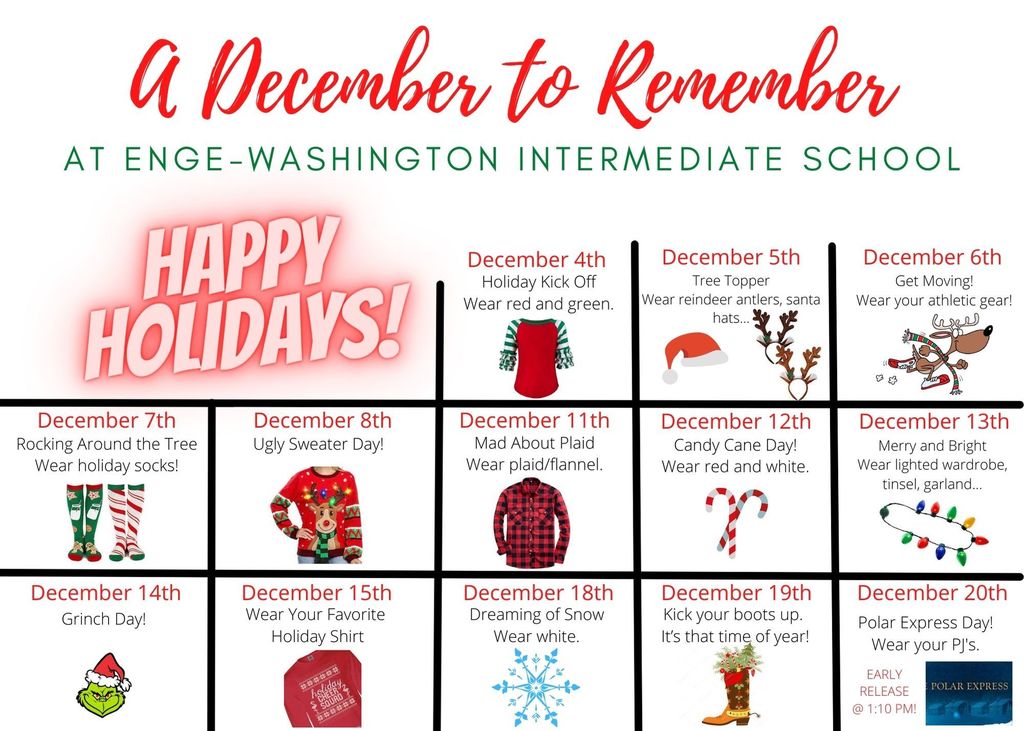 The 4th-6th grade Enge-Washington GT students are having a body care drive for residents at Groesbeck nursing homes. If you would like to provide any of the items on the flyer, please send those to Mrs. Pringle in her GT classroom (603) by December 15. Thank you to these students for taking part in this community service event. We are very proud of you.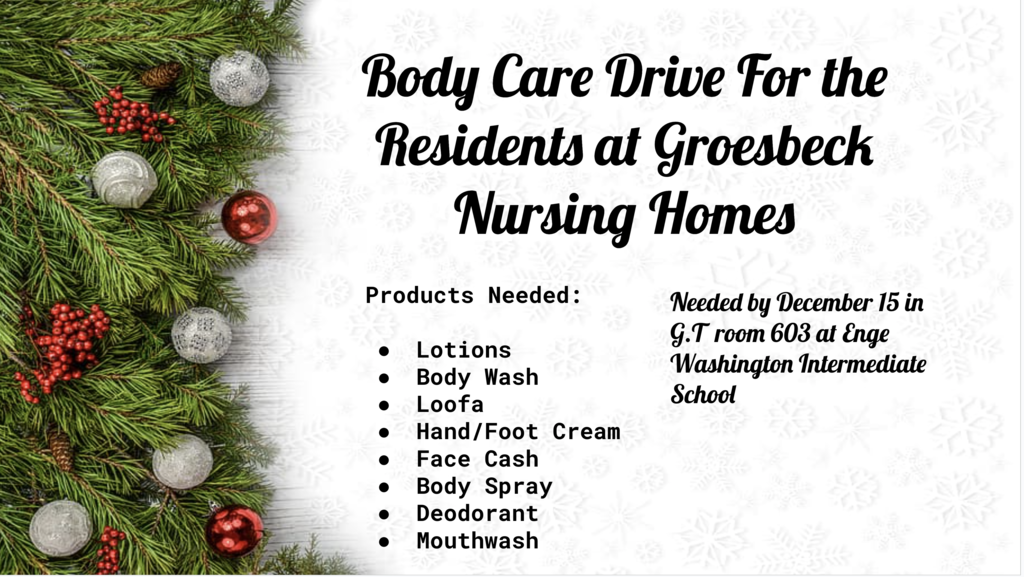 Grinder, Welding Table, Miller Wire Welder, Lincoln Power Wave Multi-Process, and more... check out the list of Groesbeck ISD auction items at
https://5il.co/29k3h
or visit
www.LSO.cc
Auction Ends December 4, 2023.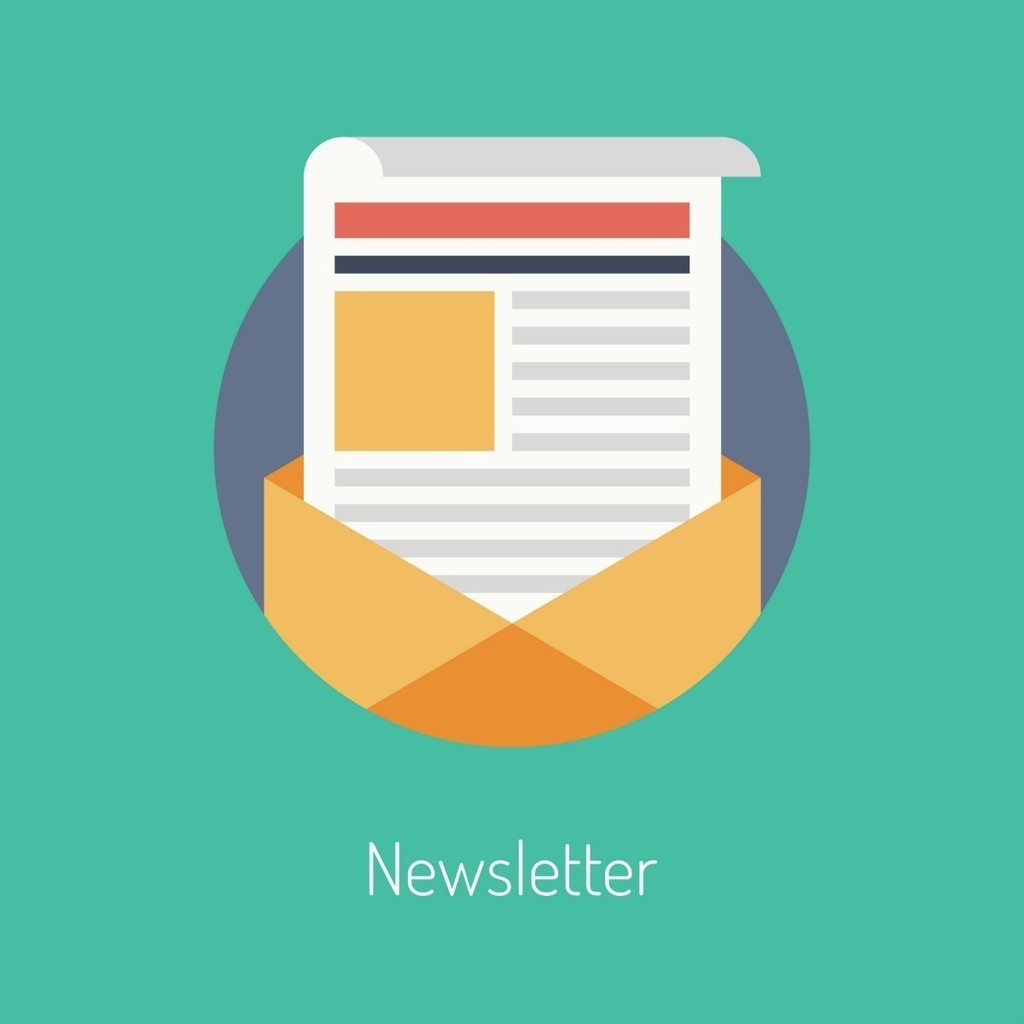 Attendance Celebration!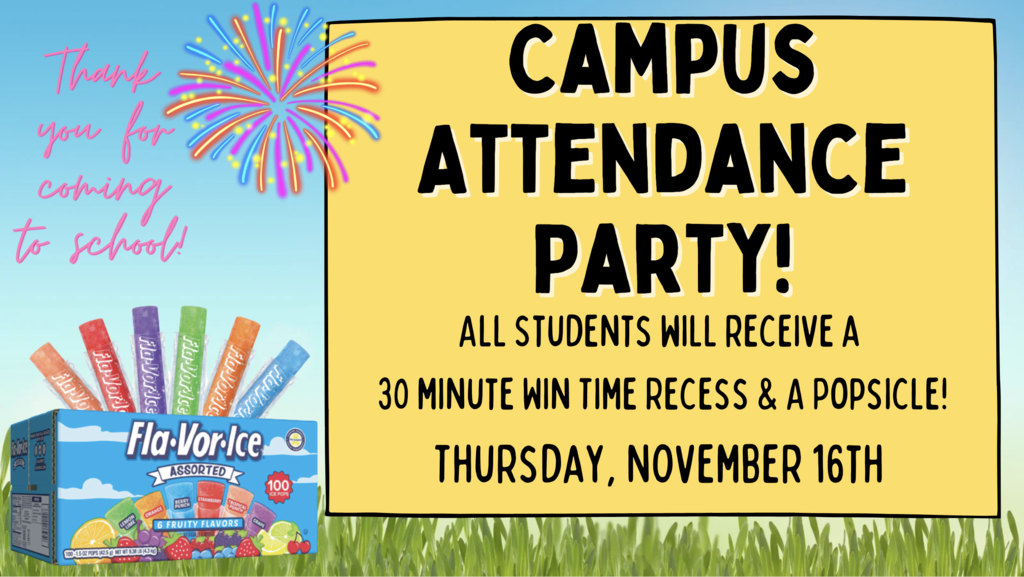 Notice for Nominations for Gifted/Talented Services Groesbeck ISD is beginning the referral process for Gifted/Talented (G/T) services for the 2023–2024 school year. Anyone wishing to refer a student attending Groesbeck ISD in kindergarten through 8th grade can pick up the referral form at the H. O. Whitehurst Elementary, Enge-Washington Intermediate, or Groesbeck Middle School offices or e-mail Crala Pringle at
c.pringle@groesbeckisd.net
to request the form to be e-mailed. The deadline for submitting the nomination form is December 1, 2023.

GISD wishes all who served our nation a Happy Veterans Day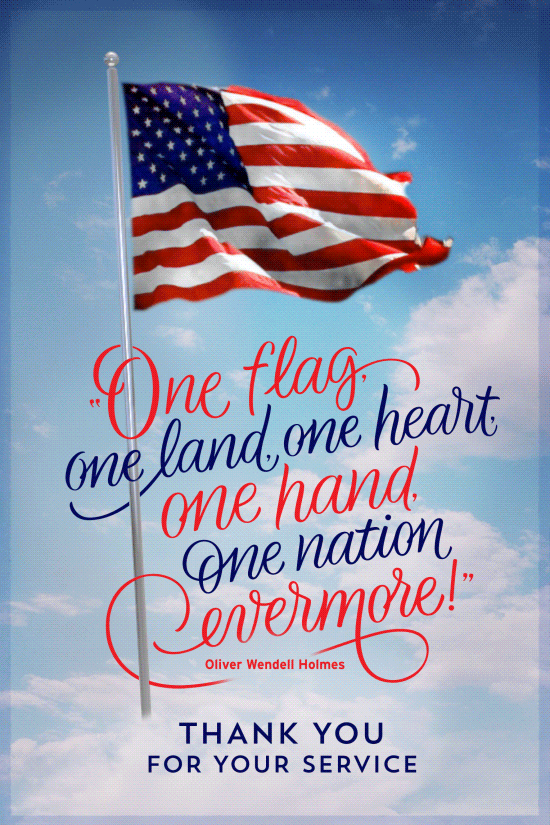 Please ensure that you return ALL Big Kahuna catalog order forms and money to school TOMORROW. Online sales end tomorrow, as well. Please continue to sell online tonight and through midnight tomorrow. You all have shown amazing support for our campus and we appreciate you tremendously!! Mrs. Young:)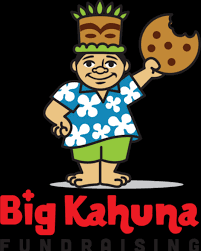 Due to the new requirements, ACE will not be enrolling any new students after Christmas this year. If you would like for your child to participate in ACE, please contact Mrs. Killingsworth at the number provided in the picture.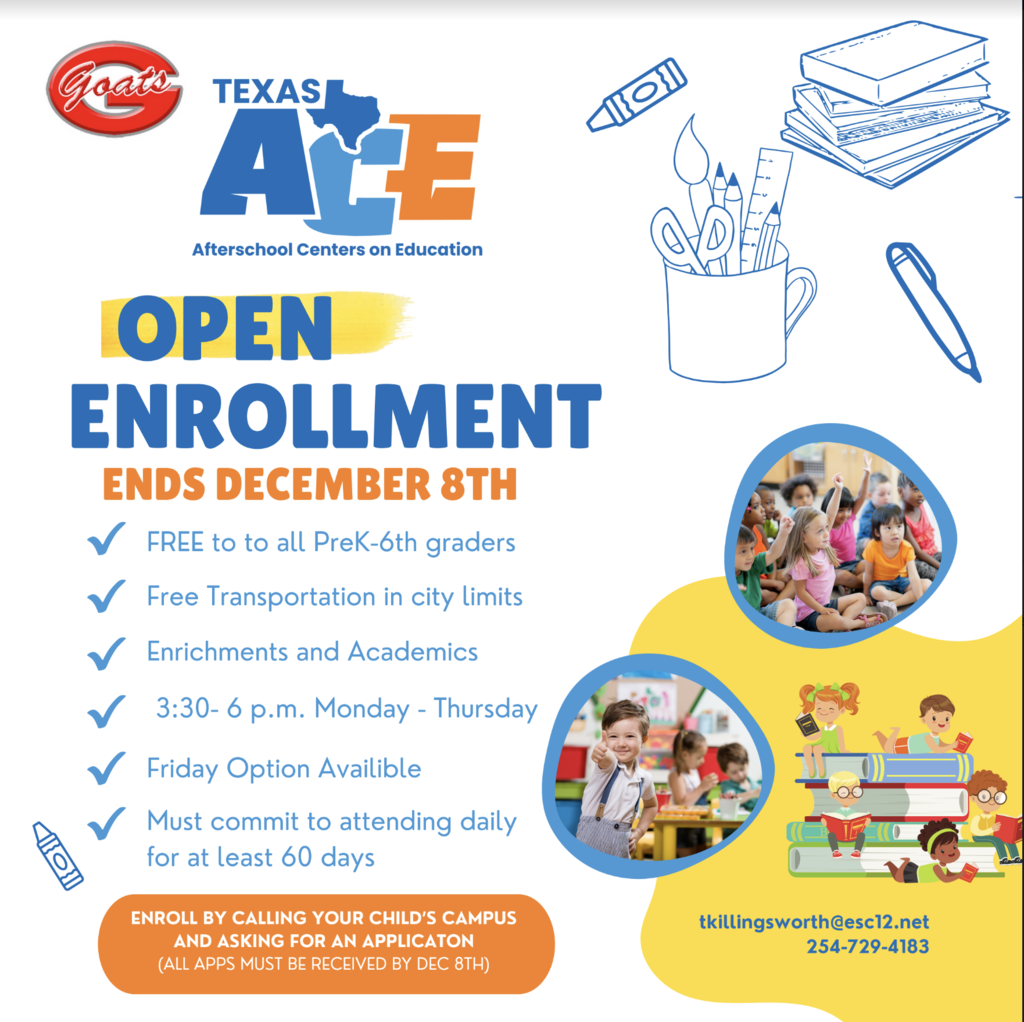 Attendance Matters!
Today is the last day to vote early. The courthouse is open until 7pm tonight. Please take the time to support our schools. The final day to vote is Nov. 7th.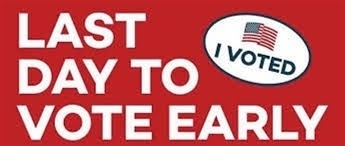 Click on the link below for information regarding the bus evacuation from this morning, Nov. 3, 2023.
https://5il.co/28bea

EWIS students are receiving daily incentives for their Big Kahuna sales. Your child will be able to go on the Monster Party Bus for selling only 15 items or 20 total as siblings. Online sales go through November 10. Catalog sales are due this Friday, November 3. THANK YOU ALL!!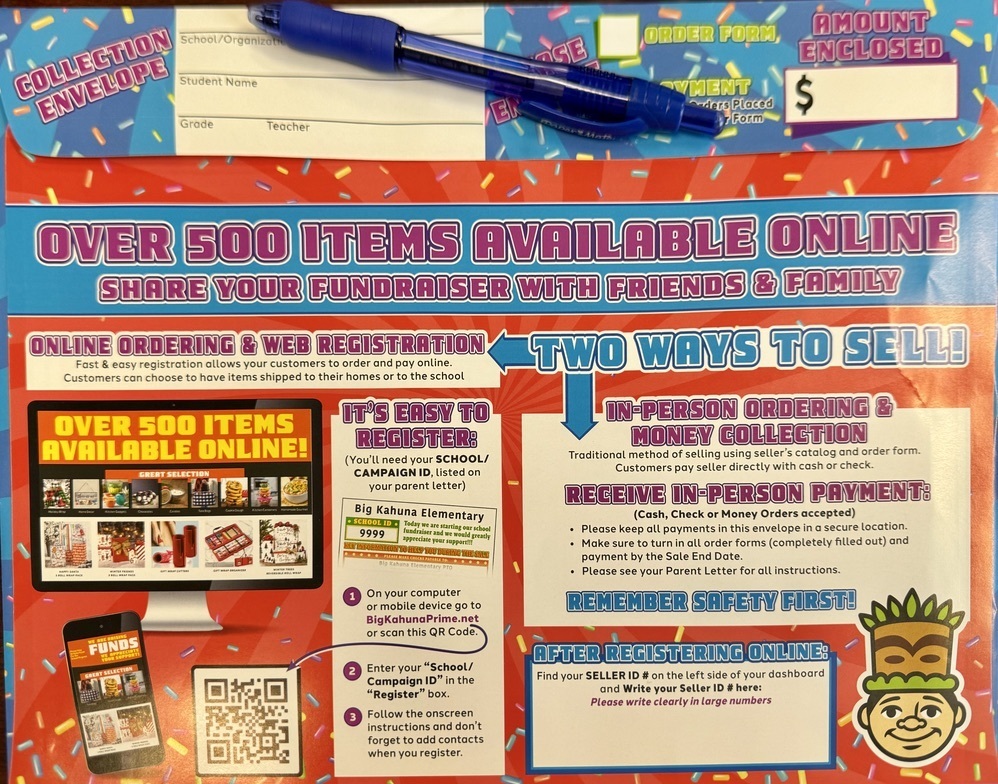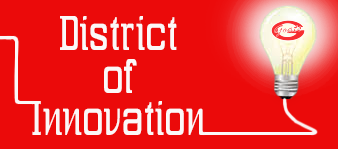 Early voting has begun. GISD's tax proposal is near the end of the ballot. Voting "For" allows the ISD to increase the M&O rate by 3 cents. GISD would then lower the I&S rate by 3 cents so the overall tax rate would remain at 97 cents. The new State revenue would be used to balance the current budget. Voting "Against" the tax proposal would require GISD to reduce its current budget by $800,000, yet the tax rate would stay at the 97 cent rate. Since the State budgeted for GISS passing the proposal, the state would hold onto the funds versus releasing them to GISD.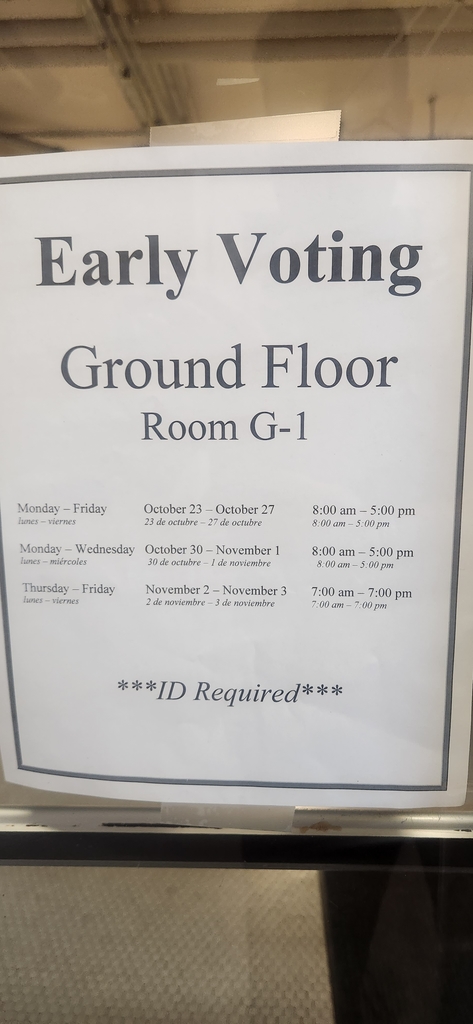 Bubble gum in school??? That's right! Sixth grade students chewed gum today to see how many "chomps" they could chomp in 15 seconds, 30 seconds, and 60 seconds. Then they predicted how many chomps in 5 minutes using their own data. Regular chomps, big chomps, little chomps...There was a lot of chomping. What a fun way to learn about ratios and rates.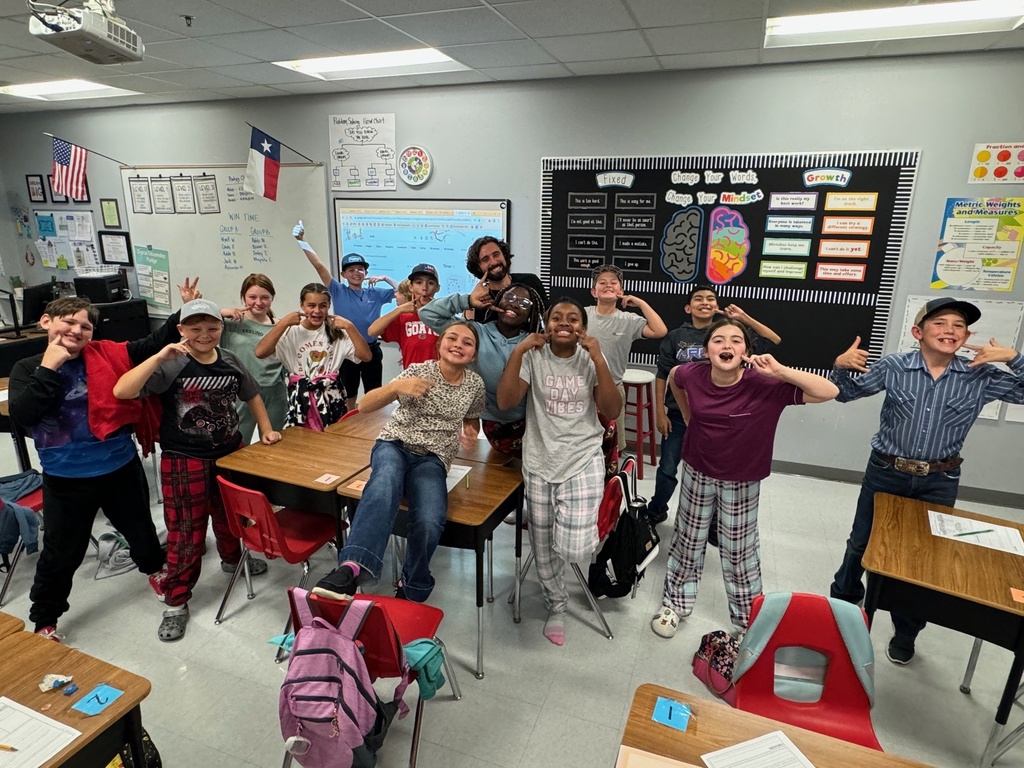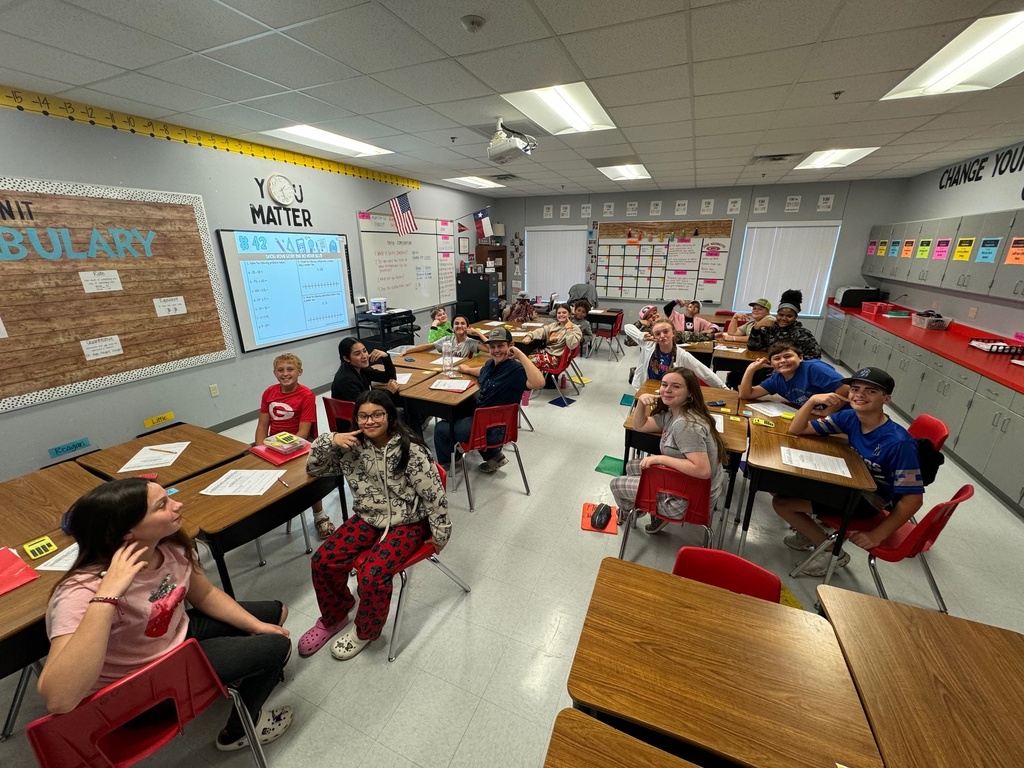 Mrs. Pringle is at it again! She challenged these GT students to use the words they received by adding them all to a story they wrote. They discovered the words to be used through the numbers referenced on rocks. The kids loved it!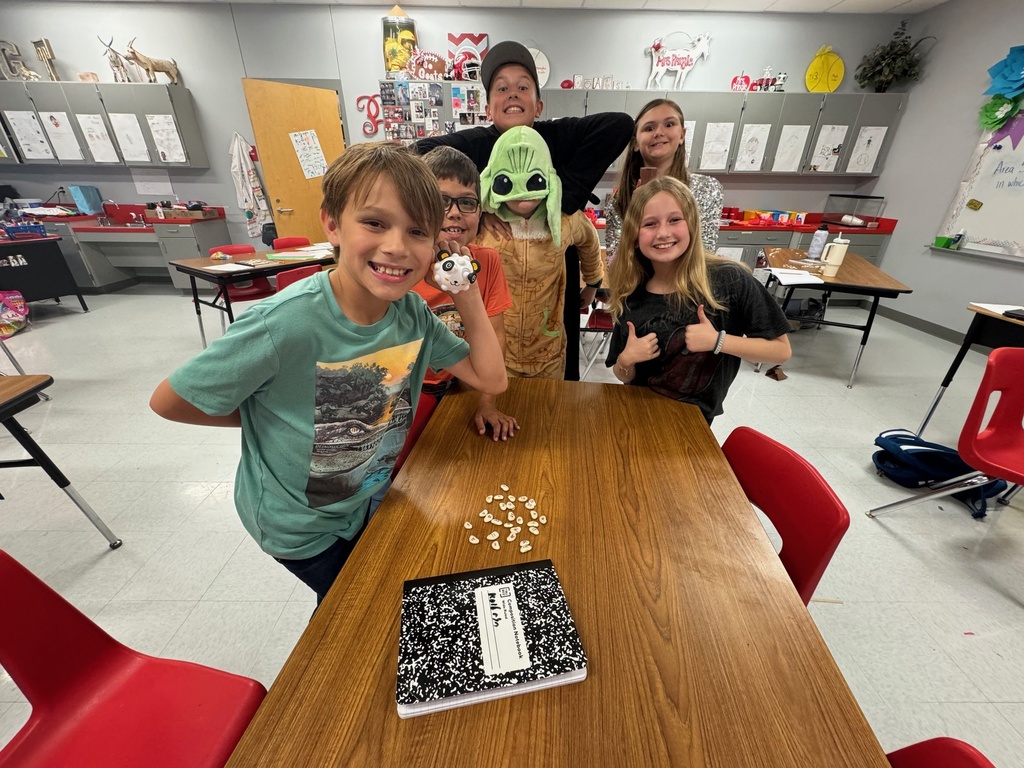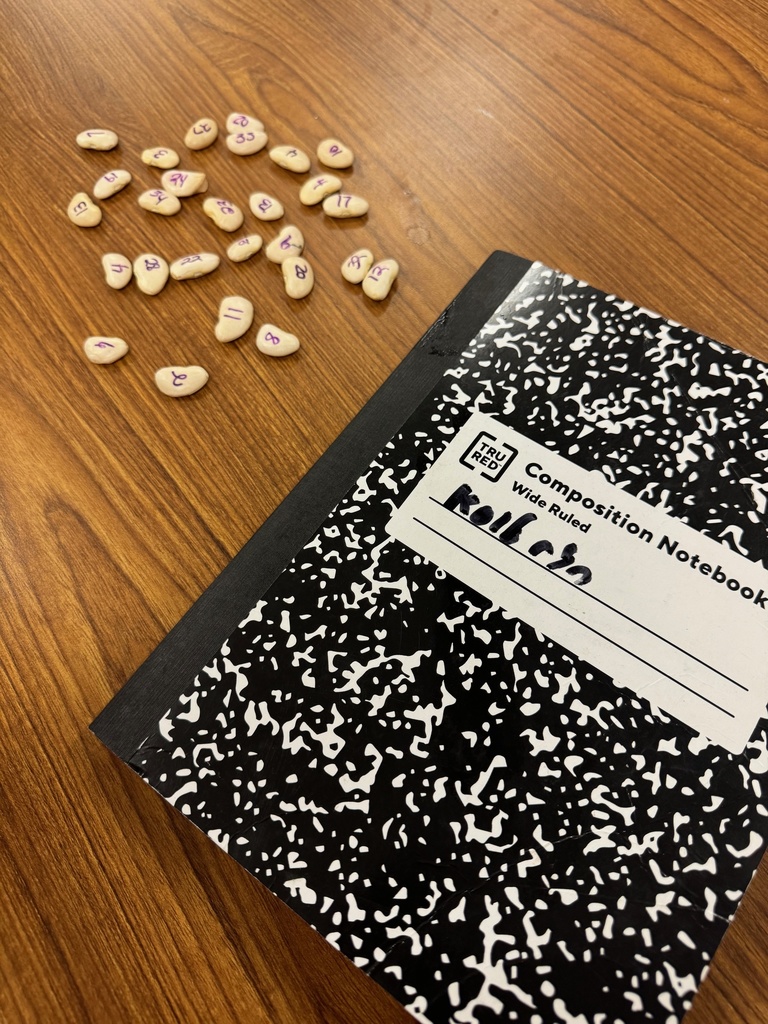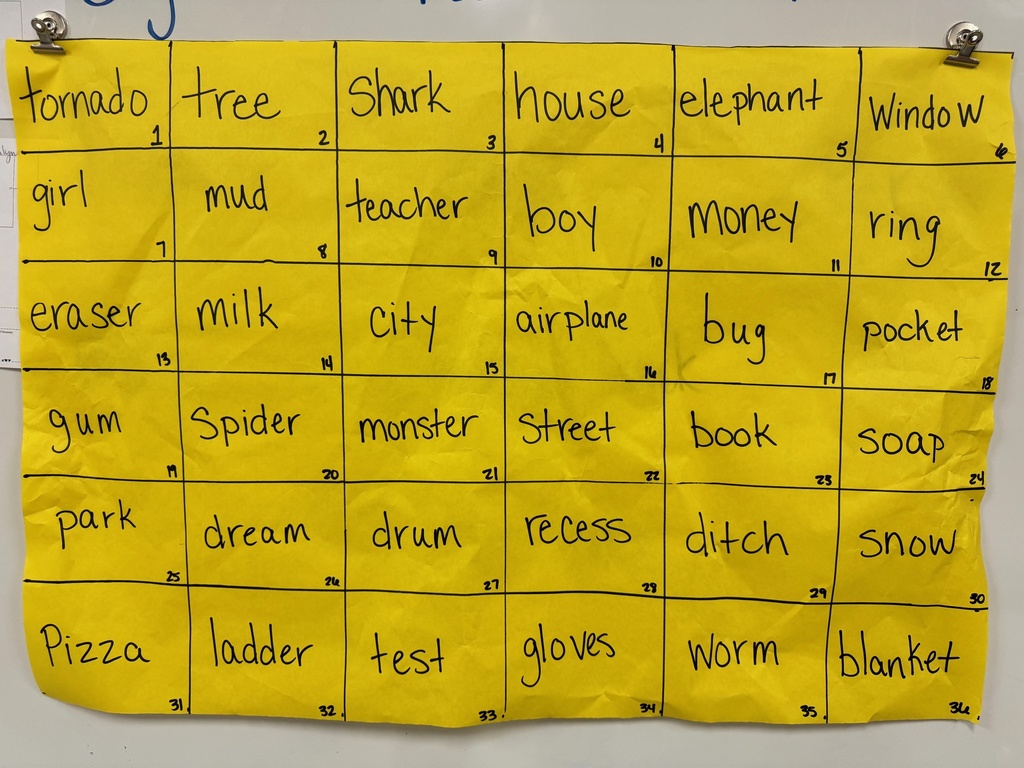 4th grade had a blast today playing a Blooket challenge on European Explorers. Some of them are pictured with a project they just completed on comparing and contrasting Native American history. Mrs. Truett is doing a great job of facilitating the study of Texas History that helps history come to life for the kids.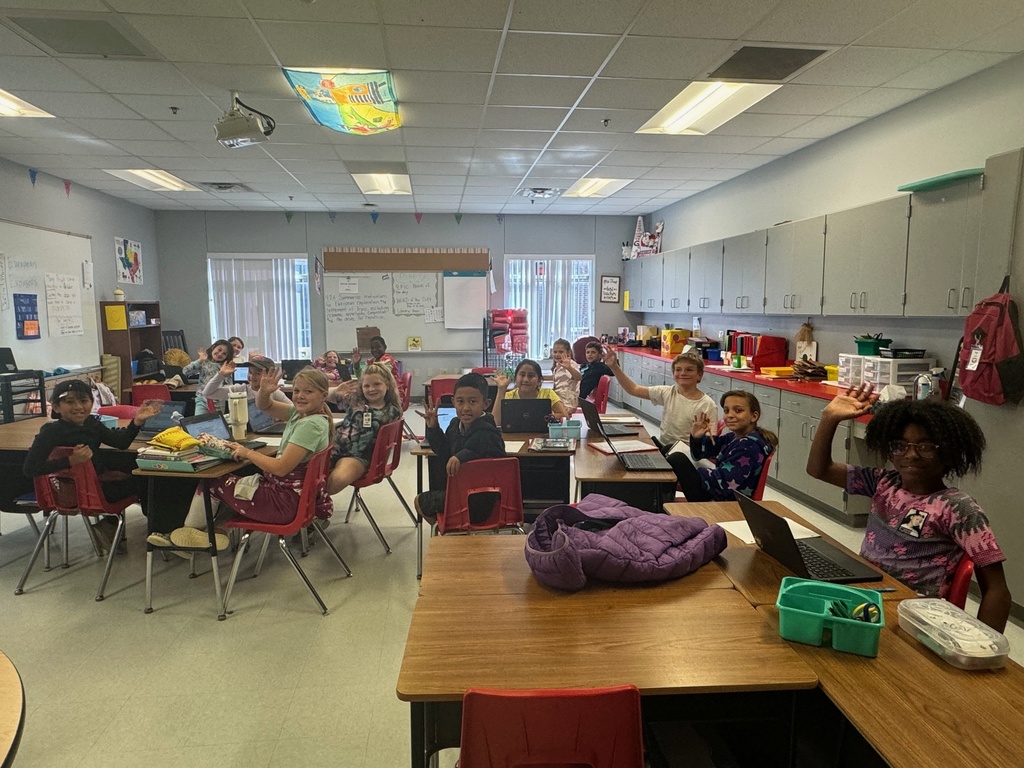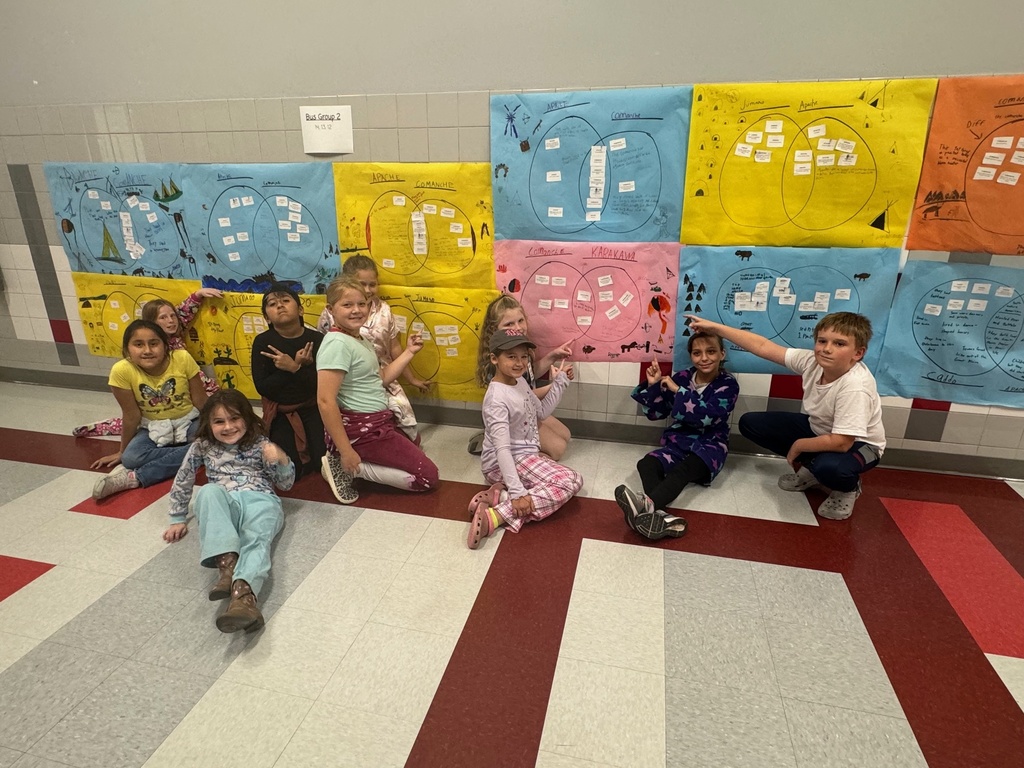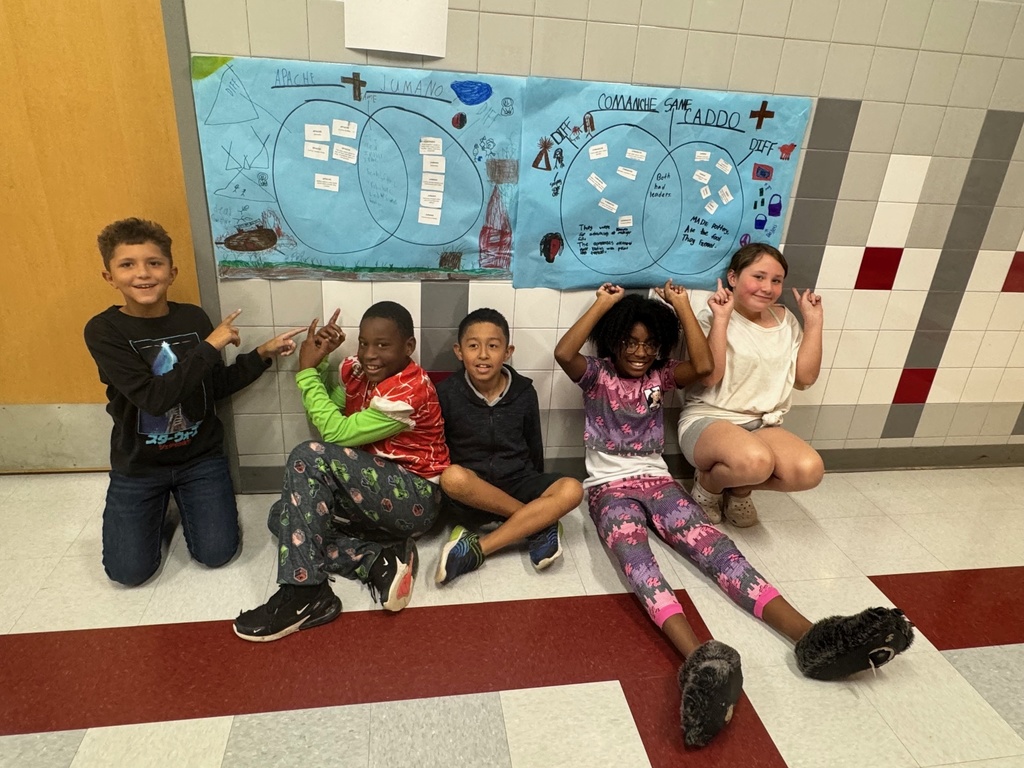 5th grade students were recognized today by Mrs. Hogan for doing such a phenomenal job in reading!! Looks like it was a big hit. We can't wait to reward them and others for their amazing continued efforts.