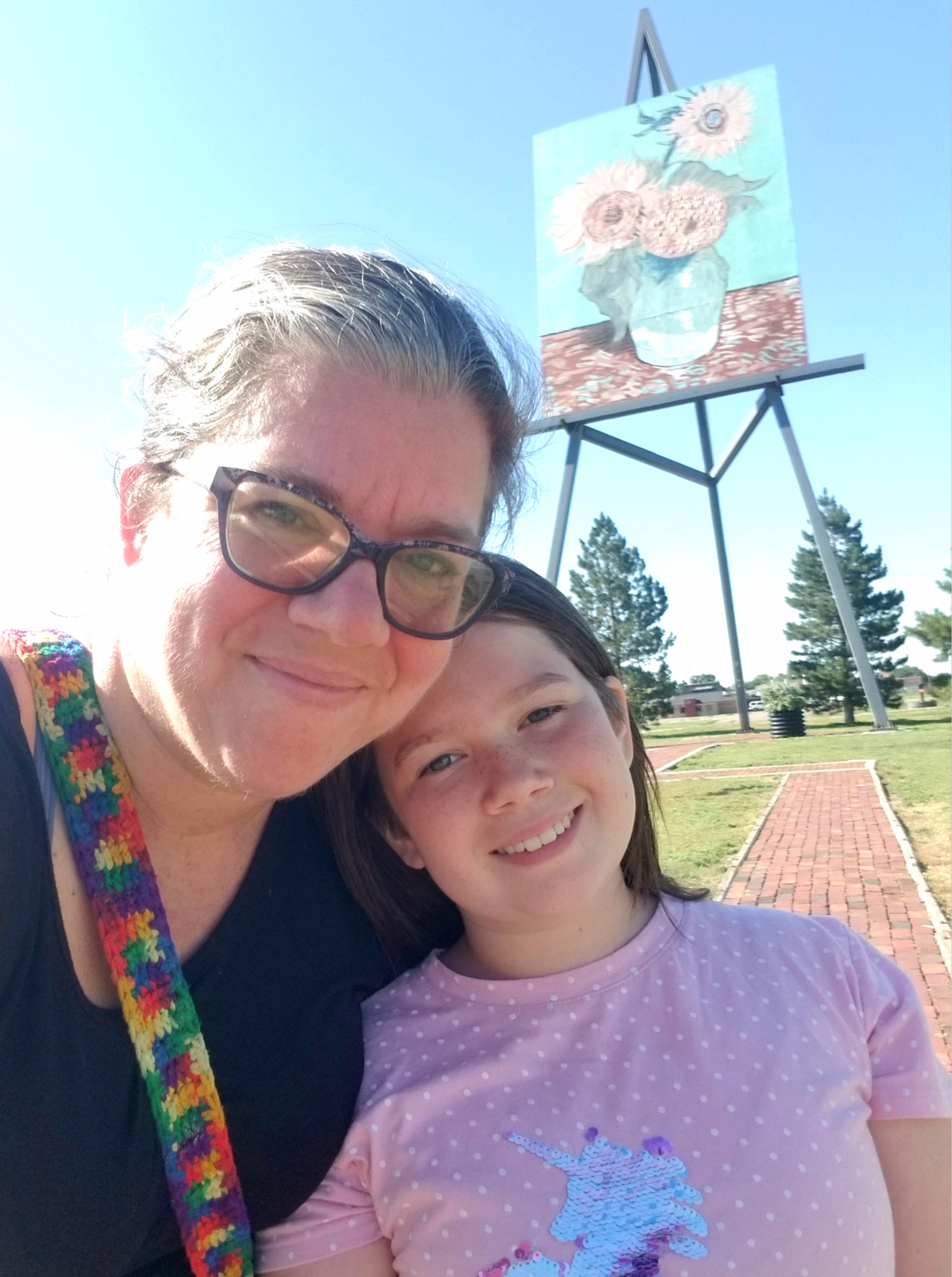 Email: d.settlemyer@groesbeckisd.net
BFA in Visual Arts from the University of Texas at Austin.
This is my 18th year in education.
| Time | Class | Period |
| --- | --- | --- |
| | Art I | 1 |
| | Art I | 2 |
| | Art I | 3 |
| | Art II, III, IV | 4 |
| | Art I | 5 |
| | Art II, III, IV | 6 |
| | Conference | 7 |
| | Art I | 8 |
We don't have "tutorials" in art, but we do have an art club that meets once a week until 4 pm. Historically, this has been on Thursdays, but we will decide which day works best for the students at the beginning of the year.
Art I is an introductory course for the visual arts. What we learn is broken down into four main strands.
Foundations: observation and perception. The student develops and expands visual literacy skills using critical thinking, imagination, and the senses to observe and explore the world by learning about, understanding, and applying the elements of art, principles of design, and expressive qualities. The student uses what the student sees, knows, and has experienced as sources for examining, understanding, and creating original artwork.
Creative expression. The student communicates ideas through original artwork using a variety of media with appropriate skills. The student expresses thoughts and ideas creatively while challenging the imagination, fostering reflective thinking, and developing disciplined effort and progressive problem-solving skills.
Historical and cultural relevance. The student demonstrates an understanding of art history and culture by analyzing artistic styles, historical periods, and a variety of cultures. The student develops global awareness and respect for the traditions and contributions of diverse cultures.
Critical evaluation and response. The student responds to and analyzes the artworks of self and others, contributing to the development of the lifelong skills of making informed judgments and reasoned evaluations.